We offer lawn care services to homes and businesses in Bellville, OH.
Keep your lawn in Bellville, OH lush and robust with our expert lawn care and pest control services.
Found in North Central Ohio along the peaceful Clear Fork Mohican River, the quaint village of Bellville, OH will bring you back in time with its 19th-century aesthetics. In addition, this 2.8-square mile community is home to more than 2,000 lovely people. This village is also known for its annual four-day Bellville Street Fair, which consists of live music, horse shows, and much more!
Homes and businesses with vibrantly green lawns line the streets of Bellville, OH. If you want your yard to be one of them, let our team at Ohio Green Lawn & Pest help! Our professional team is happy to provide our expert lawn care and pest control services for residential and commercial properties in the Bellville community.
---
Enjoy Strong & Vibrant Grass With Our Core Lawn Care Services
At Ohio Green Lawn & Pest, we continuously strive to bring out the best in your lawn with our core lawn care services. Our fertilization and weed control treatments involve six applications from early spring to late fall to ensure your turf is strong enough to stay healthy and resist weeds for the whole year. We also offer landscape bed weed control treatments, so your ornamental plants don't have to compete with weeds for nutrients. Some weeds we tackle in and around Bellville include crabgrass, nutsedge, and ground ivy.
If your grass has stopped growing despite fertilizing and watering, it might mean the soil is too compacted to absorb nutrients. With our core aeration service, we can open up your soil to allow essential nutrients, water, air, and sunlight to reach the roots of your turf. Our core aeration service is best paired with our overseeding service since the grass seeds will have a good place to germinate where they can access critical resources to thrive.
---
We offer protection against insects and lawn diseases.
Despite the vibrant and lush lawns in the beautiful community of Bellville, lawn insects and diseases can still affect them. Grubs are a big problem, but our preventative grub control treatments will protect your lawn against infestations. If left untreated, grubs can leave your turf unattached to the soil and unable to receive nourishment. Aside from grubs, our crew also offers top-notch flea and tick control services that will protect you and your loved ones from the harmful diseases they transmit. But if you're looking for wide-range protection for your property, our perimeter pest control services will keep these pests away from your home or business:
Spiders
Earwigs
Ants
Cockroaches
Pillbugs
And more!
Our skilled crew also offers treatments for common lawn diseases that can affect the health and appearance of your turf. Also,We can identify what disease is affecting your lawn and treat it appropriately.
Common lawn diseases in the Bellville area include brown patch, dollar spot, rust, and gray leaf spot.
---
Our tree and shrub care services will keep your plants at their best year-round.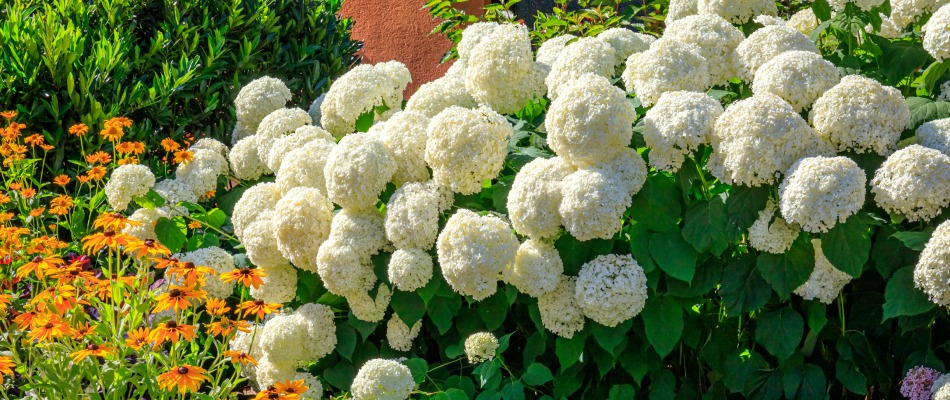 Aside from your grass, our professionals at Ohio Green Lawn & Pest will also look after your trees and shrubs. Our tree and shrub care service includes tree and shrub fertilization treatments where we will spray water-soluble treatments so the nutrients can easily reach your plants. With the proper nutrients, your plants will remain lush and vibrant year-round. Our tree and shrub disease and insect control treatments are also available if you need help to effectively target any diseases or insect infestations your plants are dealing with.
---
Call our team today to schedule our lawn care services!
Let our team help you upgrade your property by improving the health and appearance of your lawn with our lawn care services. With our team's skills and knowledge, you can rely on us to make your grass strong and green. Our lawn care pros at Ohio Green Lawn & Pest provide our services to homes and businesses in Bellville, OH, and throughout the surrounding areas. Call us today at (419) 528-5698 to schedule!