Our company offers lawn care and pest control services to homes and businesses in Perrysville, OH.
We work to strengthen your lawn and protect you and your property from pests.
Perrysville, OH is a beautiful community in Ashland county and it is home to more than 700 lovely residents. Also, this village is the perfect place for nature lovers as it is located next to the Mohican State Park, Pleasant Hill Lake, and Malabar Farm State Park, as well as numerous other parks.
While this town is less than a square mile, homes and businesses in Perrysville, OH take pride in their green and robust lawns. Our team at Ohio Green Lawn & Pest is glad to offer our lawn care services for property owners in this village to further improve the health and appearance of their turf. We also provide effective pest control services that will not only target pests in your lawn but also prevent them from entering your home or business.
---
We provide lawn and tree care services like fertilization, weed control, insect control, and more.
Our team starts our 6-step fertilization program in the spring when the soil has warmed up enough. This treatment is followed by several applications throughout the year to ensure your grass has the strength to flourish no matter the season. We also apply weed control treatments from early spring to fall to target common weeds in Perrysville, such as:
Crabgrass
Dandelions
Thistle
Speedwell
Nutsedge
Aside from supplying the nutrients to your lawn, you need to ensure the grass can access these resources. Core aeration ensures the channels are open for the nutrients to reach the roots of your turf. Lawns in Perrysville, OH are cool-season, and they benefit well from overseeding in the fall. This service keeps your grass looking fresh by filling in bare patches with healthy, new growth.
Ensuring your turf is at its best requires treating diseases at the first sign of damage. Our lawn disease control targets common diseases such as dollar spot, brown patch, gray leaf spot, and rust disease.
Your trees and shrubs need attention too! We give them some TLC with our tree and shrub care fertilization treatments as well as our insect and disease control service.
---
Protect your lawn and loved ones by signing up for our pest control services.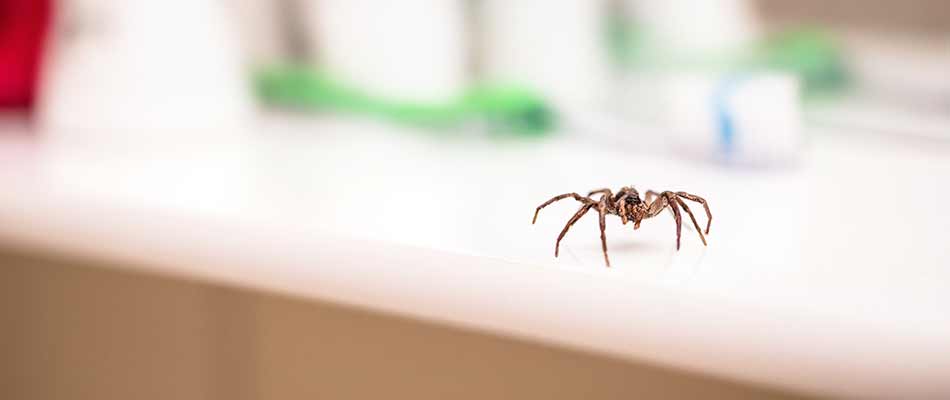 We understand that your priority is to keep your property a safe place for your loved ones. Let our team help protect those that matter to you with our perimeter pest control services. We will create a thick barrier of chemicals to stop insects from entering your residential or commercial business by spraying the treatments two feet up the side of your house and three feet out onto your lawn. Our treatments will target these pests:
Spiders
Ants
Earwigs
Cockroaches
And more!
Fleas and ticks are problematic pests that you'll want to keep away from your home or business. We provide flea and tick control treatments from April to October because this is when these pests are out and about. During these months, you can expect our team to apply our treatments every 4 to 5 weeks to keep these pests at bay.
We also provide grub control treatments for your lawn. We like to act early, which is why we apply preventative treatments in June to prevent beetle eggs from hatching into grubs.
---
We are your local lawn care and pest control experts. Call us today to schedule!
It can be difficult to maintain healthy and thriving grass by yourself. Our team at Ohio Green Lawn & Pest is always willing to help! With our lawn care services, you can expect your grass to remain robust year-round. We are also thrilled to provide our effective pest control services to protect homes and businesses in and around Perrysville, OH. Call our pros today at (419) 528-5698 to schedule!