Our company provides reliable lawn care services to the Marion, OH community.
Schedule reliable lawn and tree care services for your property in Marion.
Marion, Ohio is located about 50 miles north of the bigger city of Columbus and 40 miles west of Mansfield. Over 36,000 people call this city home. Whether you have lived here for years or are just passing through, the history to discover here is endless. With 5 museums to choose from and an annual Popcorn Festival, you can never get bored in Marion!
We love this city and strive to give its residents our all, every single time. Choose between our many lawn care services like fertilization, weed control, aeration, and even our tree care program. Our experts do it all and provide excellent customer service for our Marion residents.
---
Check Out Our Core Lawn Care Services - Fertilization, Weed Control, Aeration & Overseeding
Fertilization and weed control are not one-and-done services. It is important to keep a professional eye on your lawn all year long. When you sign up for our fertilization and weed control programs, you will receive 6 different visits from our crew, starting in early spring and continuing until late fall. With these multiple crew visits, our team will be able to maintain your healthy lawn through all of the changing seasons and temperatures. We guarantee that you will start to see results from our weed control service within 48 hours!
Sometimes, even when adding regular treatments of fertilizer, your lawn just can't seem to grow how you would like it to. This usually means that there is a soil blockage below your surface that is preventing essential nutrients from reaching your roots. Our core aeration service will solve this problem. We will poke tiny holes throughout your lawn to loosen up your soil and allow for a better flow of nutrients, sunlight, and water. For the best results possible, we always suggest scheduling our overseeding service directly after aeration. This is because we will spread additional, Bluegrass/Tall Fescue blended seeds across your lawn and they will land in those newly-created holes. Those new seeds will then have great soil contact and a much better chance of germinating.
---
We offer lawn protection services that take care of grubs, fleas, ticks, and more.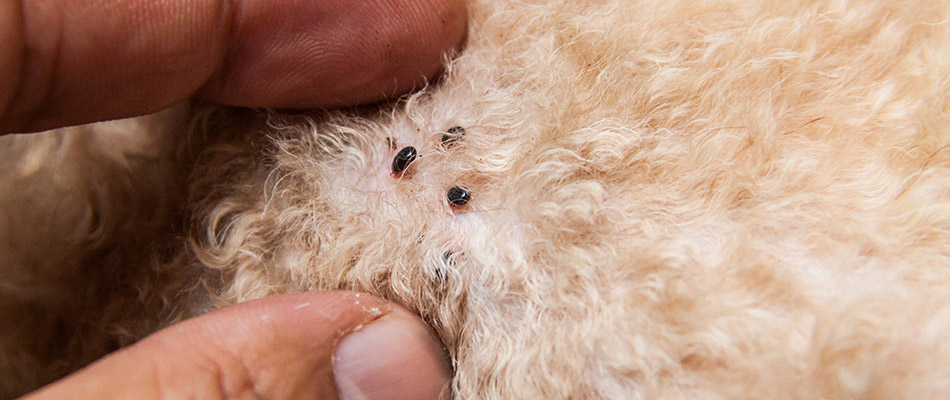 Certain areas around the country deal with different types of insect infestations. The Marion, OH area sees a lot of grubs, fleas, and ticks. That is why our company has made protection services for these pesky insects. When you sign up for grub protection, our crew will spray your property in either May or June, months before grubs are known to really become a problem. It is important to get ahead of the game with grubs and protect your lawn before they even have a chance of making themselves at home in your soil. Our flea and tick control program is the same concept, however, fleas and ticks are known to be relentless. To combat this, we include 5 different treatments with this program. You don't have to worry - your property will be protected from dangerous fleas and ticks starting in early spring and continuing until the fall season. Our company also offers protection from bugs and insects like spiders, ants, earwigs, pillbugs, and more. Sign up for our perimeter pest control service and receive a protective barrier around your home or business that these creepy crawlers won't dare cross!
Lastly, our crew members are also trained to remedy lawn diseases. Some common lawn diseases that we see a lot here in the Marion area include brown patch, dollar spot, rust, and gray leaf spot. If you notice some signs that your lawn is trying to fight off disease, call us. These signs can include brown patchy spots, yellowing grass, or tan spots on your grass blades.
---
Our Tree Care Program Includes Fertilization, Insect Control & Disease Control
Your large, leafy plants need time and attention just like your grass does! Trees can be a little bit intimidating when you notice that a problem is arising such as an emerald ash borer infestation or powdery mildew disease. Signing up for our tree care program will protect your trees from all of that and more. This service includes 5 separate treatments, ranging from fertilization, insect control, and disease control.
---
We provide the best lawn and tree care services in the Marion area.
At Ohio Green Lawn & Pest, our mission is the cultivate lawns to be the healthiest they can be. We strive to provide lawn and tree care services that result in no less than 100% customer satisfaction. If your home, business, or HOA community is in the Marion, Ohio area, give us a call at (419) 528-5698! Our team members would be happy to provide a quote for you and answer any questions that you may have.