We are a full-service lawn care company servicing homes and properties in Mansfield, and neighboring Ohio cities!
Our lawn care solutions target the health of your lawn with services like weed control, and core aeration while improving the appearance of your grass with effective fertilizer treatments.
Let us alleviate the pressure of managing a healthy lawn that's lush, green, and free of harmful diseases and hungry insects. We are a professional team of lawn care specialists that are dedicated to improving the health of your lawn with multi-step fertilizer treatments and weed control. We'll give your grass a polished and refined look with services like core aeration and overseeding, which increase the fullness and growth of your grass. With our lawn care solutions, you'll have a thriving, green lawn in no time!
Our team receives ongoing training to stay up to date with new updates in the green industry. We also always maintain clean and ready-to-use equipment. Reach out to our team to learn more about our lawn care services if you own a home or property in Mansfield, Ashland, Wooster, OH or a nearby city.
---
Fertilization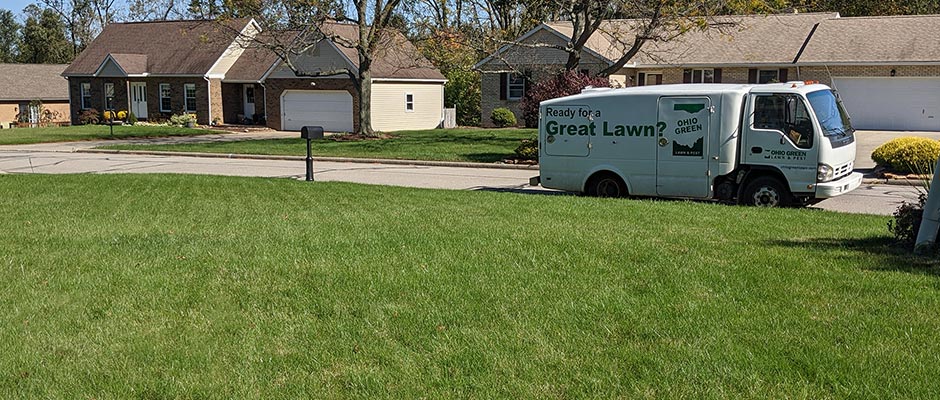 Without proper fertilization, your grass and landscape plants will be lacking in essential nutrients that are needed to remain healthy and grow all season long. The purpose of fertilizer is to supplement plants with the proper nutrients that may have been exhausted by weeds or carried away by excessive rainfall. We offer a 6-step fertilization program that gives your lawn the boost it needs to reach optimum growth.
---
Weed Control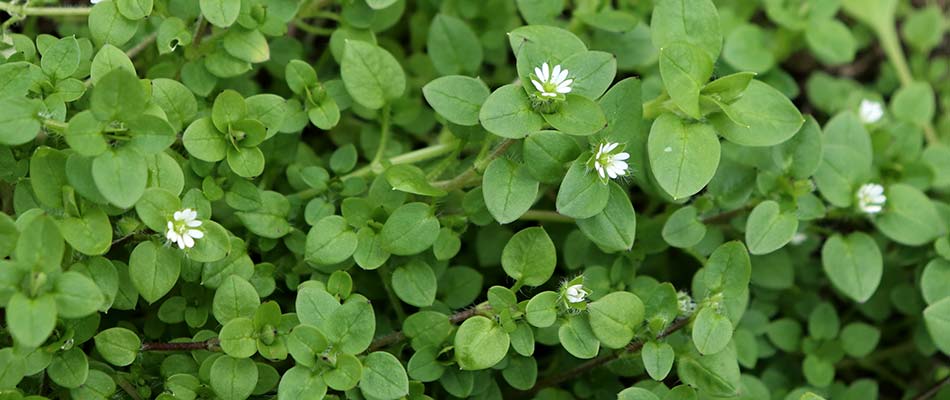 You work hard to make sure your lawn is picture-perfect, so we know how frustrating it can be to watch weeds spring up and ruin your beautiful landscape. Our liquid weed control products are so effective that you'll start to see visible results of them starting to wither within 48 hours.
---
Landscape Bed Weed Control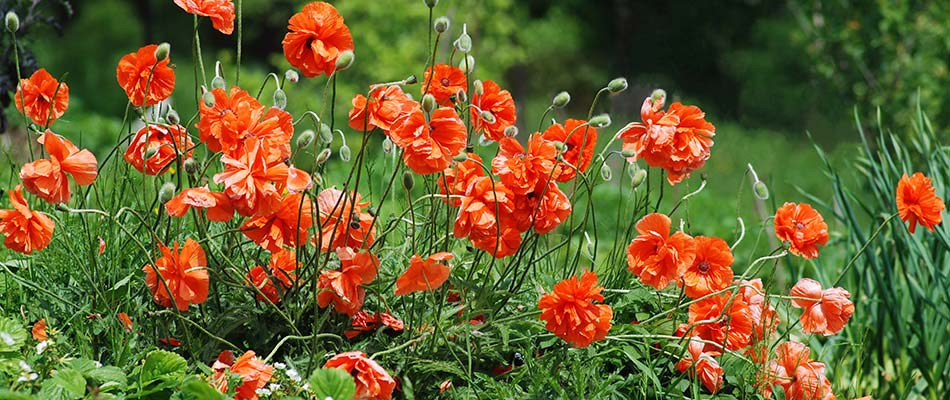 Your landscape should be filled with colorful flowers and vibrant plants without being infiltrated by unsightly weeds. We provide landscape bed weed control so those pesky ground ivy, crabgrass, and dandelion weeds will be out of your flower and plant beds for good.
View Landscape Bed Weed Control
---
Core Aeration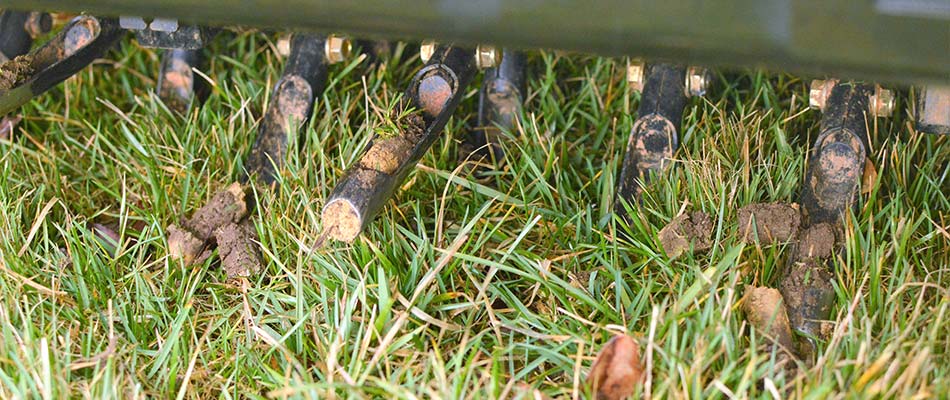 During the fall, we offer core aeration services so that your grass will grow tall and healthy by the upcoming growing season. Core aeration relieves compaction within the soil by pulling small cores of soil from the ground so that water and nutrients can better reach the root system.
---
Overseeding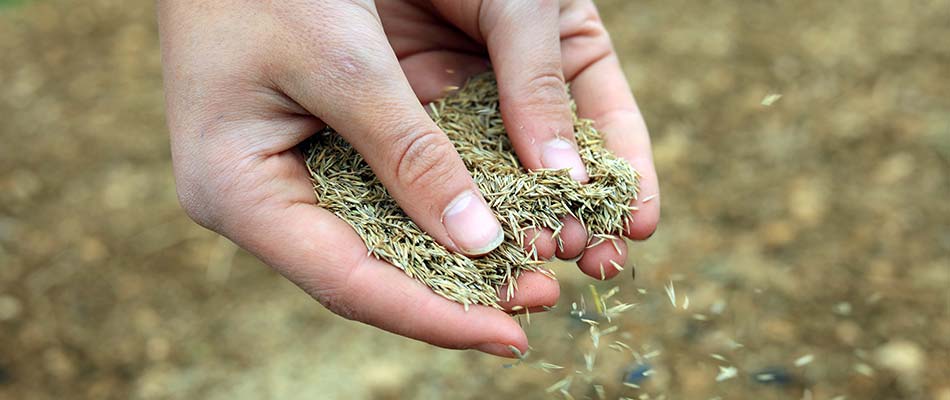 Every homeowner wants a lawn that is full and packed with healthy grass blades. Overseeding is the process of sprinkling new seeds on your existing grass as a means of producing a thicker lawn. For best results, it should be done directly after aeration to allow seeds to be buried deep into the soil so that the grass grows healthy and strong.
---
Tree & Shrub Health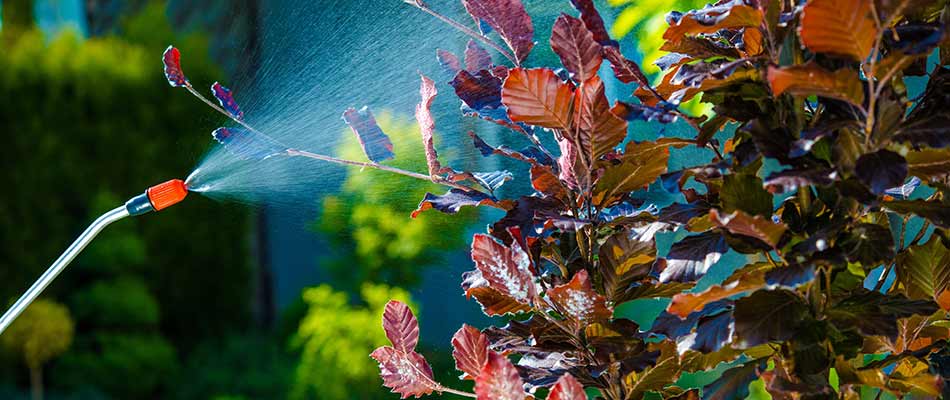 We want to make sure your entire landscape gets the care and attention it needs, which is why we offer a tree and shrub health program. Our team performs a 5-step fertilization treatment throughout the year using a gentle foliar plant spray that allows plants to absorb nutrients through their leaves. We also provide disease and insect control for trees and shrubs during these fertilization treatments.
View Tree & Shrub Fertilization
---
Lawn Disease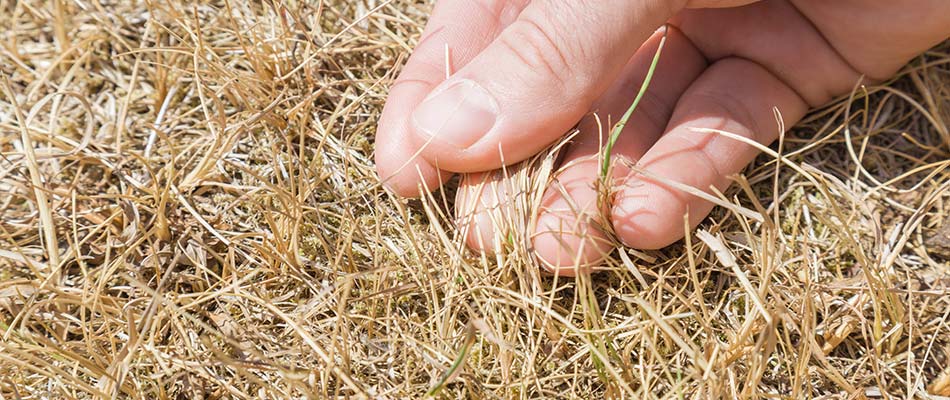 Our area receives heavy rainfall in the summer which, unfortunately, creates the perfect environment for lawn disease and fungus to grow. That's the bad news for homeowners. The good news is that our skilled lawn care team can treat common lawn diseases including dollar spot, brown patch, and pythium blight before they cause significant damage to your turf.
---
Grub Control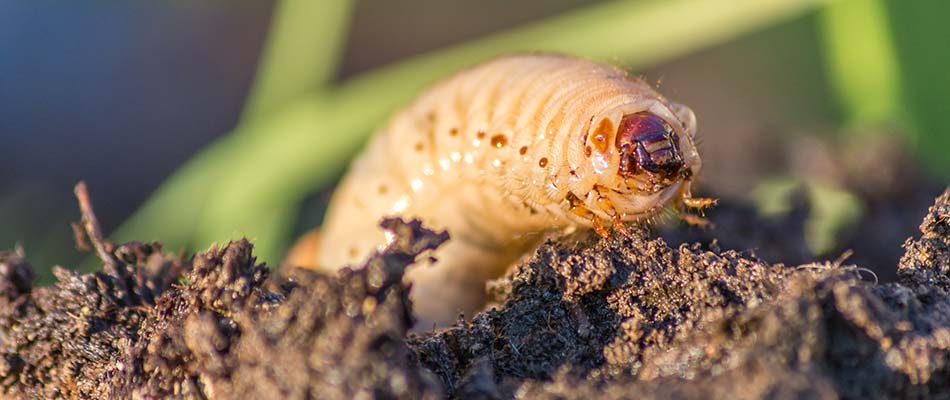 Grubs are pests that are a major concern for most homeowners because of their ability to rapidly tear through turf and soil. We provide preventative grub control services in June to catch them before they get a chance to deeply damage the roots of your grass during the growing season. Our grub control treatments penetrate deep into the soil to effectively rid your lawn of these underground pests.
---
Flea & Tick Control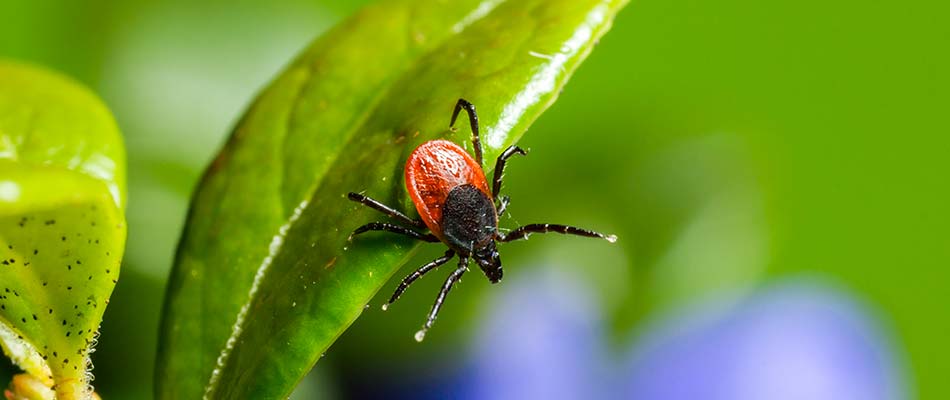 If your home is near a wooded or grassy area, your landscape may be susceptible to flea and ticks. Even in the cold winter months, these insects are able to survive if they find a warm location to hide in, which may very well be in your backyard. Our flea and tick control treatment is administered every 4-5 weeks to completely eradicate them from your landscape.
---
Perimeter Pest Control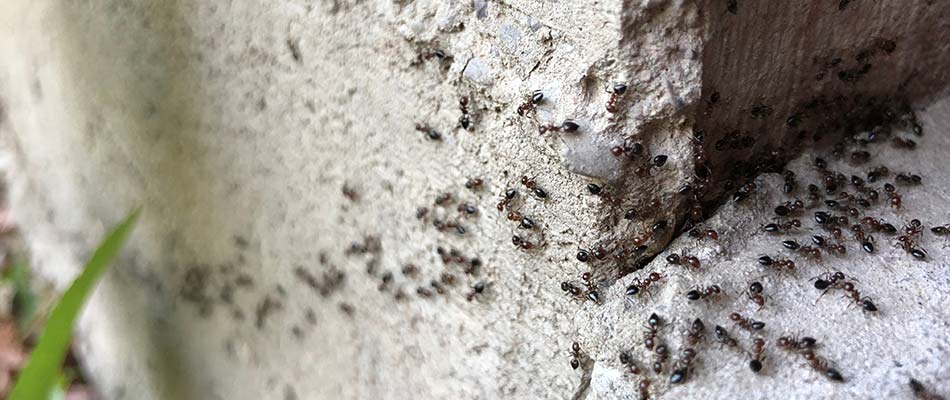 Dealing with lawn insects and pests feeding off your grass and landscape plants is enough to handle; you shouldn't have to worry about these bugs entering your home. We provide perimeter pest control treatments 5 times a year to keep common bugs like spiders, ants, earwigs, silverfish, and more from entering your home.
---
Contact our team to enroll in a lawn care program for your property in Mansfield today!
We are the experts when it comes to carefully and efficiently meeting all lawn and landscape needs. Our team is thoroughly trained and knowledgeable on accurate lawn treatments and proper techniques. If you own property in Mansfield, Ashland, Wooster, OH, or in a nearby area, call us at (419) 528-5698 to find a lawn care program that's right for you!