We provide professional lawn care and tree and shrub care services to properties in Shelby, OH.
Our services include lawn care, tree and shrub care, and pest control.
Shelby, OH is a community with nearly 9,000 residents in north-central Ohio. Located in Richland County, it covers close to 6.5 square miles and is about a 25-minute drive northwest of Mansfield. Shelby has its own school system, Shelby City Schools, and is home to people who care deeply about the success of their community.
At Ohio Green Lawn & Pest, we are proud to provide professional lawn care services to residential, commercial, and HOA properties in Shelby, OH. In addition, our services include lawn care, tree and shrub care, and pest control. If you are looking for a reliable lawn care company, then you have come to the right place. Let us show you what our team can do for your property.
---
Our reliable lawn care services include fertilization, effective weed control, and more top services.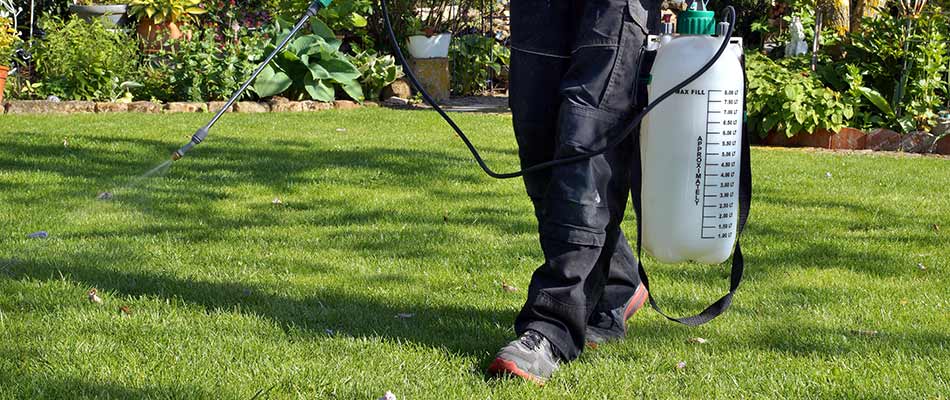 Fertilization: We offer a 6-step fertilization program that runs from the early spring to late fall and delivers essential nutrients to your lawn. With our liquid fertilizer treatments, your grass will have the resources it needs to grow thick, lush, and green while being able to withstand stress.
Weed Control: We offer weed control in tandem with our 6-step fertilization program to eliminate weeds from your lawn. Our products target common weeds like ground ivy, white clover, and crabgrass and produce visible results within 48 hours of application.
Aeration: Our aeration services provide your lawn's roots with greater access to nutrients, oxygen, water, and sunlight by loosening the compact soil that impedes the flow of these key resources. We offer mechanical core aeration in the fall and liquid aeration in the spring to achieve the best results for your property. You should have this service performed once a year.
Overseeding: Our overseeding services are offered in combination with core aeration and should also be done annually. We spread a blend of bluegrass and fescue grass seeds throughout your lawn and then apply a starter fertilizer to jumpstart new growth. Overseeding thickens your turf and helps eliminate bare spots.
Grub Control: Grubs feed on your lawn and can destroy it one bite at a time. We offer preventative grub control services in the late spring and early summer to protect your grass from these destructive insects
Landscape Bed Weed Control: We spray your landscape beds with a pre-emergent weed control product in the spring to prevent weeds from forming beneath the surface of your soil. To wipe out any weeds that happen to appear, we then spot spray your beds with post-emergent treatments as needed.
Lawn Disease: We offer curative treatments to knock out a variety of common diseases that can afflict your lawn, including brown patch, dollar spot, rust, and gray leaf spot. If you notice signs of disease, such as patches of brown or yellow grass, contact our team of lawn care experts.
---
Our Tree & Shrub Care Services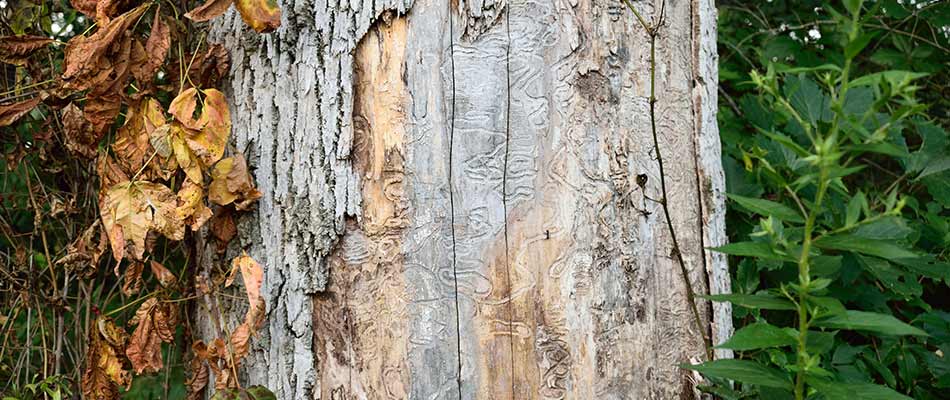 Fertilization: Our 5-step tree and shrub fertilization program supplies your plants with the nutrients they need to grow healthy and strong while protecting them from diseases and insects. We apply our treatments in the spring and summer to fuel your plants during the growing season.
Diseases & Insects: As part of our tree and shrub fertilization program, we apply treatments to protect your plants from common diseases and insects that jeopardize their health. Our treatments target diseases such as needle cast and apple scab, along with insects like emerald ash borers and spider mites.
---
Protect your property with our pest control services.
Flea & Tick Control: Protect your family and pets from fleas and ticks. Our flea and tick control program runs from April through October and includes 5 treatments that eliminate these pests from your property.
Perimeter Pest Control: Our perimeter pest control treatments form a protective barrier around your property's exterior and shield it from pests such as ants, spiders, silverfish, and more. We perform 5 applications throughout the year to provide your home or business with continual coverage.
Our company is licensed to perform professional pest control services for residential, commercial, and HOA clients in Shelby, OH.
---
Call today to schedule our lawn care services!
Our team at Ohio Green Lawn & Pest provides exceptional lawn care services to residential, commercial, and HOA clients in Shelby, OH. Whether you need your grass fertilized or your yard treated for pests, we have you covered. If you live in Shelby or a nearby area such as Mansfield or Ashland, call us today at (419) 528-5698 to schedule our services.