Professional Pest Control in Mansfield, Ashland, Wooster, OH & Surrounding Areas
Schedule our flea and tick control and our perimeter pest control programs to deal with the pests on your property.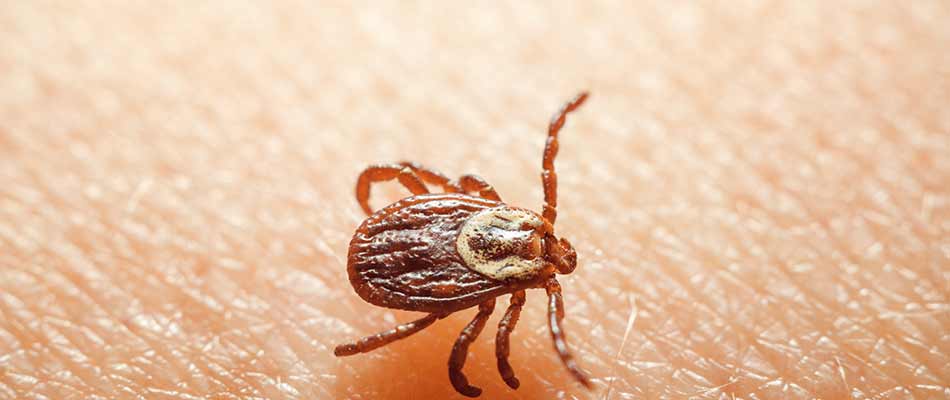 No property owner likes being caught off guard by pests. Whether you're dealing with a flea and tick infestation on your lawn, a spider problem indoors, or any insect in between, our pest control treatments are the solution. We currently have two pest control services, and they are our flea and tick control and perimeter pest control programs.
When you schedule our flea and tick control program, our team will protect your lawn and loved ones by applying 5 different rounds of treatment throughout the year. Our perimeter pest control also includes 5 visits to apply a barrier of treatment around your property in order to keep pests out of your home. You can sign up for both programs any time! We offer these services in Mansfield, Ashland, Wooster, and surrounding areas in Ohio.
---
Our Flea & Tick Control Program
Fleas and ticks may be detrimental to the health of your lawn and loved ones in many ways. When these pests are present in your yard, they can deplete the resources from your grass. They can also transmit disease through their bites. These pests can multiply quickly but don't worry, we can treat them when you enroll in our thorough flea and tick pest control program.
Our program runs from April to October, and during these months, our team will visit your property 4-5 weeks apart to supply 5 treatments. In Ohio, flea and tick season runs throughout spring, summer, and fall. We use a liquid pesticide treatment that works well in our climate during these months, so your property should remain thoroughly protected. Our treatments are effective against various ticks in our area, such as:
Blacklegged ticks
American dog ticks
Lone star ticks
Our pest control is not only effective, but safe as well. You can begin using your lawn like normal after the product dries.
---
Our Perimeter Pest Control Program
Dealing with pests out in nature is inevitable, but finding them in your home can be startling. These pests can only end up indoors when entry points around your home or office are left unchecked. Fortunately, we offer a reliable perimeter pest control service that is designed to keep these pests out of your home or business.
This program includes 5 separate visits to your property to create a hefty barrier using our insecticide. Our professionals will spray this liquid product around the perimeter of your property upon arrival. We apply our treatment two feet up to the side of your home or business and three feet out onto your lawn. We will also secure additional areas, like the perimeter of your windows, doors, and other potential points of entry. Each treatment will be replenished before it wears out, so your property should be sealed and protected against insects finding their way inside. Our perimeter pest control protects against the following:
Spiders
Ants
Earwigs
Pillbugs
Silverfish
And more!
---
Give us a call today to schedule our pest control services.
Many property owners will experience a pest problem at some point or another. The best way to protect yourself and those around you is by keeping your property secured with pest control treatments that work.
Our pest control treatments are thoroughly designed to keep bugs and insects out so that your lawn and loved ones are well-protected. We offer perimeter pest control and flea and tick control services to residential, commercial, and HOA properties in Mansfield, OH, and in nearby areas like Ashland and Wooster. Give us a call today at (419) 528-5698 to schedule an appointment.