Excellent Lawn Care Services in Lexington, OH
We provide high-quality lawn care services to properties in the Lexington, Ohio area.
Founded in 1812, Lexington is a historic city in Richland County once known for some of the most spectacular taverns, hotels, and grist mills of its time. By the early 1900s, there were over 50 established businesses in the area which promoted healthy competition and a booming economy. Fast forward to now and it's a popular city in Ohio visited by many tourists looking to attend the annual IndyCar Series, hosted just a few miles away. Other population attractions in this city include the Snow Trails, Lexington Community Park, and the Infield.
The city of Lexington has a population of almost 5,000 residents who pride themselves on maintaining a lush lawn, filled with healthy and green grass. We're ready to give you the lawn you've always wanted with services like fertilization, aeration, and insect control. Reach out to our team to have your Ohio property serviced today!
---
Essential Lawn Care Services
Your grass needs basic services to give it the healthy boost it needs to grow thick and green. If your lawn can seem to maintain a green color no matter how much you water it, it may be lacking in nutrients and in need of a fertilization treatment. Sometimes it's not a matter of what your lawn isn't getting but rather what's being taken. Invasive weeds are known to steal nutrients away from your grass, leaving it weak, brittle, and brown. There are a number of things that could be hindering your grass growth but routine lawn care is the first step for promoting continuous, healthy growth.
Here's a list of our essential lawn care services:
---
Services That Protect Your Lawn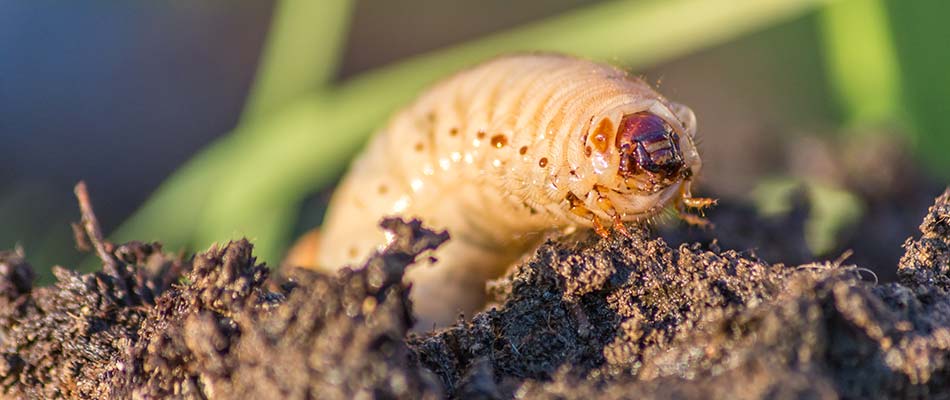 The healthier your lawn is, the more insects will come to ravage it simply because they enjoy munching on healthy grass blades. Lawn diseases normally arise from over or under-fertilization, improper mowing, compacted soil, and underwatering. Whether your landscape is being invaded by hungry insects or damaging diseases, we have a viable solution for both. Our insect control is powerful yet gentle on the environment to ensure we're only eliminating harmful bugs and not the beneficial ones. We're able to treat lawns that are struggling with common diseases like brown patch, dollar spot, rust disease, and gray leaf spot.
Here's a list of our protective lawn services:
---
Tree & Shrub Care
Trees, shrubs, and hedges aren't commonly mentioned when it comes to lawn care. These landscape plants may look big and self-sufficient, but they need just as much care and attention as your lawn does. Without proper nutrition, their branches begin to weaken and leaves begin to wilt. Not only does this decrease your curb appeal, but it also makes your plants more susceptible to diseases and voracious insects. Our tree and shrub program ensures that your big plants also receive the TLC they need to remain nourished and thrive.
Here's a list of our tree and shrub care services:
---
Sign Up For Routine Lawn Care Today!
Our mission is to help our clients cultivate a lawn that they will be proud of. Stepping out into a yellowing lawn with brittle, wilting grass is not ideal for any homeowner. Lawn grass is fragile and without proper care and treatments, it quickly begins to weaken and simply won't grow. We know what it takes to revive your grass so that it maintains a lush, green appearance. Call us at (419) 528-5698 to sign up for routine lawn care today.