Our company offers lawn care services to the Bucyrus, OH community.
We offer year-round protection for the lawns and trees throughout the Bucyrus, Ohio area.
Bucyrus, Ohio is located an hour north of the big city of Columbus and just a short drive west of Mansfield. With a little under 12,000 residents, Bucyrus is a city with a small-town feel. It has become known for its annual Bratwurst Festival, a 3-day celebration of the city's early German settlers.
Although we must admit that the Bratwurst Festival is one for the books, we're more interested in the lawns and properties around the city! At Ohio Green Lawn & Pest, we give our all each day to restoring and preserving the lawns of Bucyrus, Ohio. Also, we service residential, commercial, and HOA properties around the city with fertilization, weed control, insect control, tree care, and more. With our programs, you will receive year-round lawn protection and exceptional customer service.
---
Lawn Care Services: Fertilization, Aeration, Insect Control & More
---
We also offer an extensive tree and shrub care program!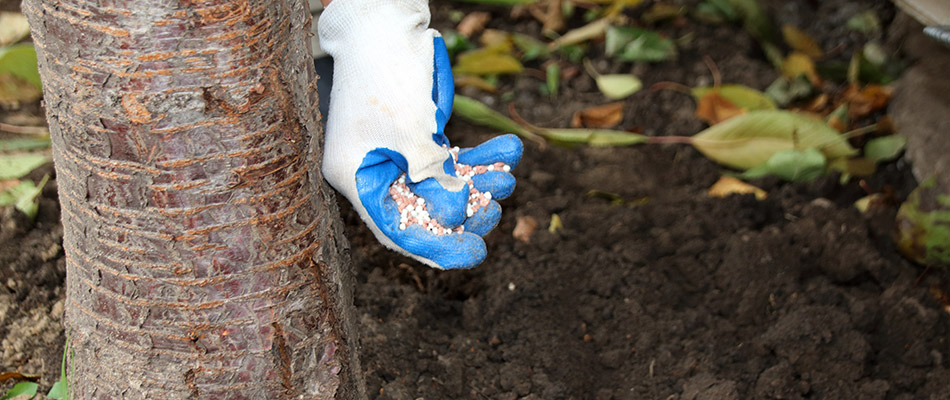 Tree & Shrub Care Program: Our company offers a tree and shrub care program that includes fertilization, tree disease control, and tree insect control. Our arborists can identify and treat any problems that may arise as well as feed your trees the nutrients they need to fight off future problems and grow tall and strong.
---
We Are Your Top Lawn Care Company in the Bucyrus Area
Are you in need of any of our above services? We would love to help! Our trained experts can help you with your lawn care and tree needs, offering advice and guidance along the way. If your home or business is in the Bucyrus area, give our office a call at (419) 528-5698 to receive a quote. We also service surrounding locations like Mansfield, Ashland, and Wooster, Ohio.