Our overseeding services will refresh and thicken lawns in Mansfield, Ashland, Wooster, OH and nearby areas.
Reseeding your lawn once a year strengthens its root system and helps repair damaged areas!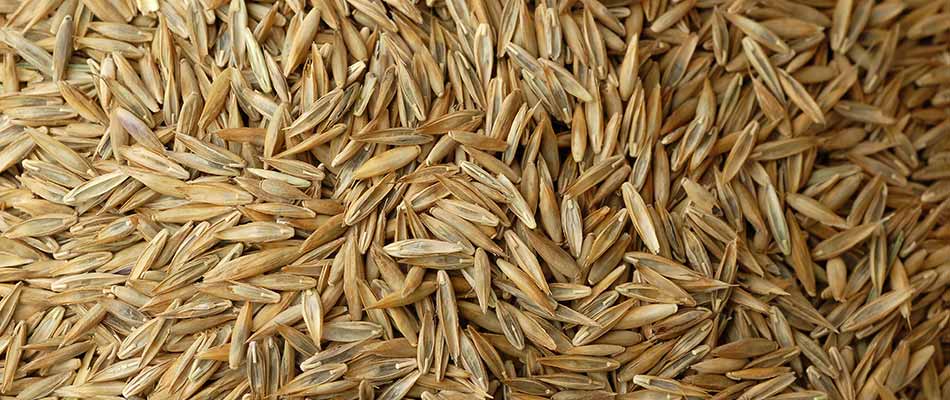 Having a lush and healthy lawn involves treating it with the right care and maintenance services. Overseeding makes that list and for good reason. Laying down grass seed across existing turf helps thicken your yard and is extra effective when paired with our core aeration service.
We'll replenish your lawn so that it looks even better than fresh sod! Our overseeding services are available to any residential or commercial property located in the Mansfield, Wooster, Ashland, and neighboring Ohio cities.
---
What's the process of overseeding your lawn?
We use a Bluegrass/Tall Fescue blend when overseeding lawns in the fall because it's the best time of year for it.
Grass seeds won't be able to thrive or establish strong roots in the hot summer temperatures. The cooler weather provides ideal conditions for seed germination and improves their ability to retain moisture. That's why performing overseeding right after a core aeration service is such a common lawn care practice.
We'll also include a starter fertilizer with your overseeding service so the seeds can begin absorbing the right level of nutrients.
With proper watering, you should start seeing new grass growth within almost a week of the overseeding service!
---
Why should your lawn receive an overseeding service every year?
Our lawns need replenishing every now and then. Different weather conditions and constant foot traffic can take their toll on its health and appearance. You may even start to notice your lawn thinning out or more weeds popping up in your yard.
With an overseeding service, new grass seeds are spread across your lawn to help:
Fill in thinning or bare areas with no growth
Strengthen its resilience to pests and disease
Increase the thickness of your existing turf
Fend off weed growth
---
Why is it better to perform overseeding and core aeration together?
Core aeration dramatically boosts the effects of your overseeding service. The fresh holes made in your yard by the aeration machine increase seed-to-soil contact. This helps the grass seeds settle deep into the ground and germinate faster. Aerating your lawn also improves the flow of water and oxygen to the soil which helps nourish the seedlings even more.
---
How should you treat your lawn after an overseeding service?
Besides minimizing foot traffic, the most important part of caring for a newly seeded lawn is water, water, water. New lawns are more vulnerable to drought during the first year, so following a strict watering schedule is vital for their health and appearance.
You should water your lawn around 20 minutes every day for about the first week or two after the aeration and overseeding service. Be sure to get the first inch or two of topsoil thoroughly moist, but don't soak the soil.
Some new growth will be visible by the third and fourth week. This is when you can decrease your waterings to three or four times a week. At this point, it's okay to deeply water the soil to encourage deeper root development.
Your lawn will still need regular watering once a month has gone by, but only about once or twice a week if there hasn't been a ton of rainfall.
---
Take your lawn to the next level by scheduling an overseeding service with us!
Don't wait around and hope new grass will magically appear. Call us at (419) 528-5698 to add your residential or commercial property to our overseeding schedule! Our company services the entire Mansfield, OH area and nearby cities, including Ashland, Wooster, and Apple Creek.