Reliable grub control services offered for properties in and around Ashland, OH.
Preventative grub control treatments will protect your lawn against dead brown patches and keep grubs from tearing through your grass roots.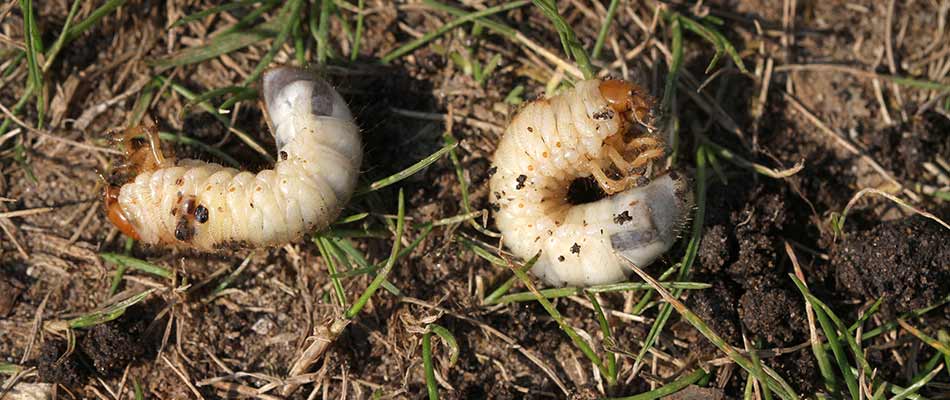 Grubs are a huge nuisance, especially in the Northern Ohio area. It is extremely common for our lawns to deal with a grub infestation and the damage that comes along with it. One tell-tale sign of grub damage is brown patches of dead grass that roll up like a carpet, due to these pests taking nutrients away from your grass roots.
Taking preventative measures is the best way to ensure that you won't have to do any damage control because of a grub infestation. A preventative grub control treatment will allow you to focus on more important things, knowing your lawn is protected against these annoying insects. Our grub control services are offered for both home and business properties in the Mansfield, Ohio area, including Ashland, Wooster, and Apple Creek.
---
Our preventative grub control services effectively protect against infestations.
Lawns in the Greater Ashland area will most likely have to deal with a grub infestation at some point or another. If you don't protect against them, the damage control can be extensive and costly. That is why preventative treatments are so important for the lawns in our area. Whether you are a homeowner or a business owner, we can confidently guess that you don't have the extra time to deal with a grub infestation. With our preventative services, you can rest easy knowing that when August rolls around, you won't be scrambling trying to figure out how to fix the lawn damage that grubs have caused.
---
We apply our treatments in June so that grubs don't stand a chance on your lawn.
Grubs will feed on your lawn from the beginning of August until October. That is why a preventative treatment like ours is most effective a few months before that. We always apply our grub control products in either May or June. This way, your lawn is protected way before grubs even have the chance to take over.
Our professionals have extensive experience protecting against grubs. Northern Ohio is full of them, specifically the Japanese Beetles. We have protected countless lawns in May and June so that our customers don't have to worry about the inevitable grub damage that would have otherwise shown up in the late summer.
---
What will grubs do if they reach your lawn?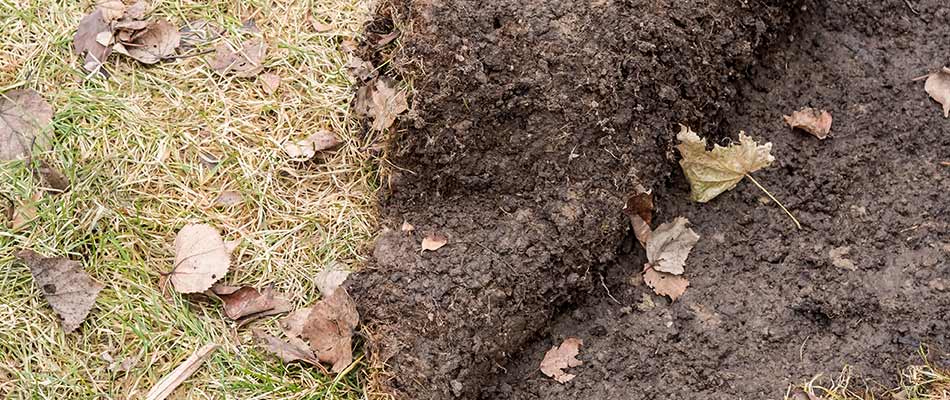 Grubs travel far and wide to find lawns that are lush and well-irrigated. Healthy turf is where they thrive because there is plenty of food and water for them to nest and multiply. If they are not prevented, they will lay their eggs in your soil and hatch during the later summer months. These grubs will then check their surroundings for food. They will make their way through your root system and eat their way through your yard if you do not manage them.
It is sometimes hard to tell if your lawn damage is because of grubs or if it is because of another infestation or disease. Lawn experts will be able to help you figure this out, but there are also two very common grub damage signs:
Dead patches of grass that roll up like a carpet - Dead/brown patches can usually be an indicator for many different infestations and diseases. However, if you find that these patches pull up and roll easily like a carpet, it is likely that you are dealing with a grub infestation.
Spongy turf - Since grubs feed on your grass roots, your grass is no longer well-anchored. This makes your turf have a sponge-like feel.
---
Call us to speak with a team member about our preventative grub control services.
It is highly likely for grubs to reach our lawns in the Northern Ohio area, so it is crucial to prevent them before they can nest on your property. Our crew will protect your lawn against an inevitable late-summer grub infestation, leaving you able to enjoy your lawn with peace of mind all summer!
We offer our preventative grub control services to home or business properties in Mansfield, Ashland, Wooster, Apple Creek, and other nearby cities in OH. If you want to learn more about how we can protect the health of your lawn, give our office a call at (419) 528-5698 to speak with a team member. We are more than happy to answer any questions you may have.