Expert Flea & Tick Control Services for Properties in Mansfield, Ashland, Wooster, OH, & Nearby Cities
Our flea and tick program is offered from April to October. We'll service your property a total of 5 times to make sure your property is completely eradicated of harmful fleas and ticks.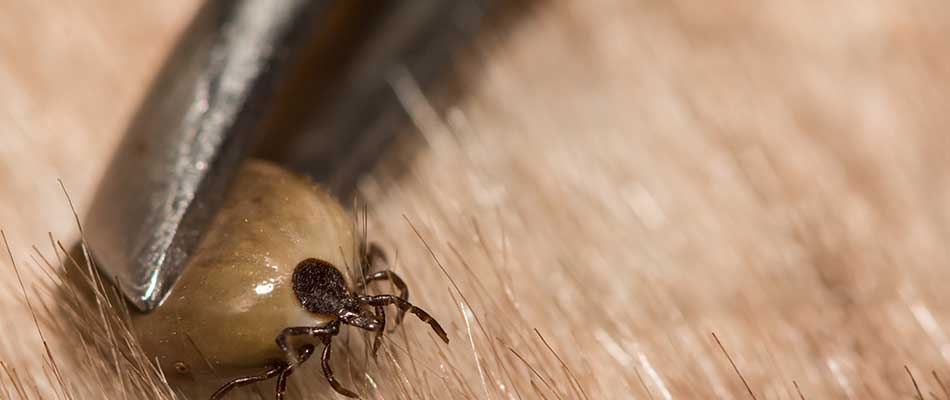 Not only are flea and ticks dangerous for animals, but they also carry harmful diseases that can be transferred to people. This poses a potential threat to the health of yourself, your family, and your household pets. The worst part about fleas, especially, is that a few of them can turn into a bad infestation very quickly. In Ohio, flea and tick season lasts from spring to early fall so it's important to have a preventative plan in place to be one step ahead of these lawn pests. Our flea and tick program includes 5 visits to your home for treatments, over a span of 7 months.
We are the experts in flea and tick control and our professional services will keep your home fully protected from these pests during the warmer months. If you own a property in Mansfield, Ashland, Wooster, OH, or a nearby community, reach out to our team to enroll in our flea and tick program today!
---
Our flea and tick program covers the warmer seasons of spring, summer, and early fall.
Flea and ticks are relentless in their approach to find a host whether it's in the woods, recreational parks, or right in your backyard. It's no secret that families and pets enjoy doing outdoor activities the most when it's warm outside. In addition, our company knows this which is why our flea and tick program provides coverage for spring, summer, and early fall when temps are the highest throughout the year. Our treatments are in liquid form for the safety of pets and children while still being the most effective form of flea and tick control. We'll visit your home every 4-5 weeks from April to October for a total of 5 treatments a year.
---
Common Ticks in Ohio & Dangerous Diseases They May Carry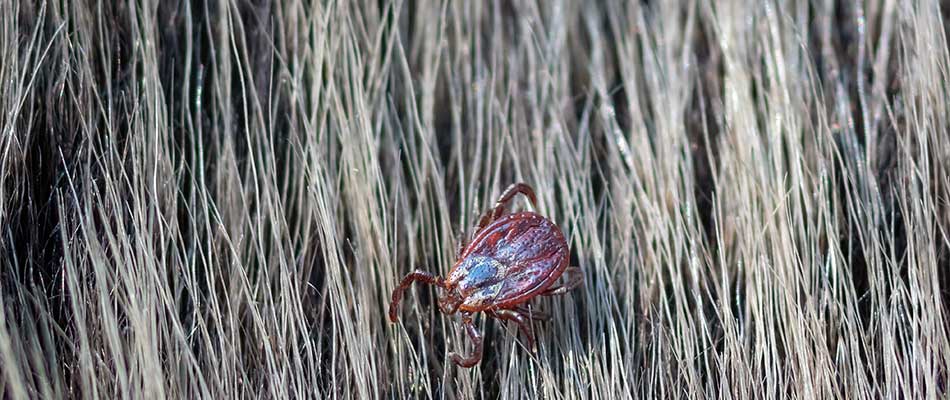 Blacklegged Tick - This type of tick can transmit harmful dangerous diseases to humans including Lyme disease, babesiosis, anaplasmosis, and Powassan virus disease. In 2019, there were 104 reported cases of Lyme Disease in Ohio. Their peak season is in May or June but can be active as early as April.
American Dog Tick - Mostly found in tall grasses with little tree coverage, these ticks can transmit Rocky Mountain spotted fever to domestic cats and dogs. These symptoms include fever, headache, nausea, vomiting, and lack of appetite. To avoid having the fever become worse, it's best to take your pet to the vet if you notice any of these symptoms.
Lone Star Tick - These ticks are the most dangerous to residential areas because they like to make their home in mulch and undergrowth. They're able to transmit a disease called ehrlichiosis, which causes flu-like symptoms after 2 weeks of being bitten. The disease is treatable with antibiotics but people with weak immune systems can become seriously ill.
---
The Most Common Concerns and Health Risks that Fleas Pose to People and Their Pets
Fleas have the ability to transmit dangerous diseases to both people and pets.
Some of these diseases include murine typhus, tapeworms, mycoplasma, and skin dermatitis.
Fleas are known to multiply very rapidly leading to nearly uncontrollable infestations.
These pests are constantly breeding and looking for a new host to feed on. Do it yourself treatments are simply not effective for protecting your family and household pets against the voracious appetite of fleas. You need the help of our trained professionals to eliminate this problem with lasting flea and tick control treatments.
---
Enroll in our 5-treatment flea and tick program today!
Be prepared for harmful fleas and ticks as the warmer weather ushers in. Our flea and tick control services will give you peace of mind knowing your family and pets are fully protected while enjoying outdoor activities. Give us a call at (419) 528-5698 to enroll in our flea and tick program for coverage of your home in Mansfield, Ashland, or Wooster, OH.