Your lawn is the first thing that visitors, neighbors, and passersby notice when they look at your home. So, it only makes sense that you would want it to stay looking great. However, if your lawn is not cared for properly, diseases will start to infect it. This is especially true in the Mansfield, Ohio, area where unpredictable weather can have a negative impact on your lawn. What was once luscious, beautiful green grass can quickly be filled with brown patches, dead spots, and mildew. While you may think that you can prevent lawn diseases with chemicals, that's simply not the case. The only good way to prevent lawn diseases is with quality lawn care services.
The most effective lawn care services to prevent lawn diseases are fertilization, weed control, and aeration. Continue reading to learn how these lawn care services can keep your yard looking great.
---
Our Lawn Fertilization Service Will Give Your Lawn the Strength It Needs to Thrive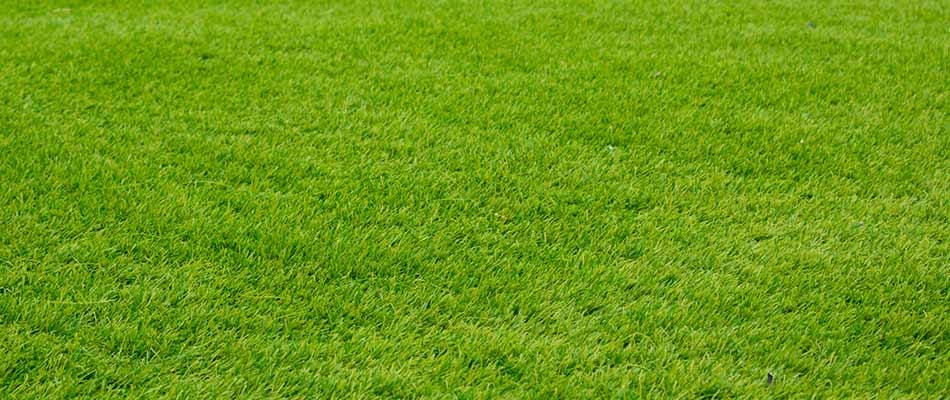 A major factor that contributes to lawn diseases is insufficient nutrients in the lawn. If your lawn doesn't have enough nutrients in it, it might not have the strength to fight off diseases. That's where fertilization comes in. Fertilizer is chalked full of nutrients that are designed to not only be strong enough to prevent lawn diseases from occurring but will also keep your lawn looking bright and healthy.
Fertilization isn't a one-time fix. It should be done in various steps throughout the year so your lawn is consistently getting the nutrients it needs. For best results, you should sign up for a lawn care service that will take the time to learn exactly what type of fertilizer treatments will be best for your individual lawn, so it can stay beautiful and healthy all year long.
---
Weed Control Allows Your Lawn to Absorb Everything It Needs
When you think of weeds, you probably think of an ugly plant that spreads everywhere. And, you're right. But they do a lot more damage than just being an eyesore. Weeds are just like any other plant; they require nutrients, sunlight, and water. When these invasive plants start to take over your lawn, they will compete with your lawn for nutrients, sunlight, and water. This means that your lawn won't get enough of them, making them susceptible to lawn diseases.
In order to combat these weeds, it is best to enroll in yearly weed control services. These services are designed to prevent weeds from growing. With the weeds out of the way, your lawn won't have to compete for nutrients, sunlight, or water, allowing it to stay strong enough to prevent lawn diseases.
---
Proper Aeration Will Allow Your Lawn to Breathe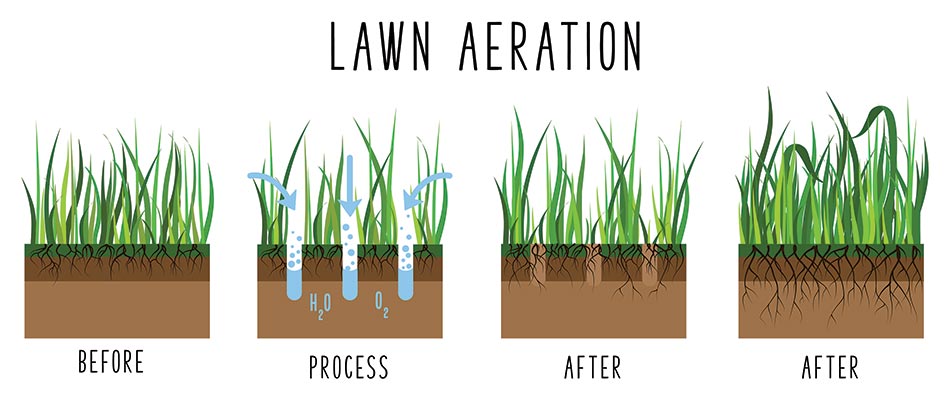 Throughout the year, your lawn will be walked across, have lawn mowers ride over it, and experience other various types of traffic. When this happens, the soil will become compacted, making it harder for your lawn to absorb the necessary nutrients that it needs to stay healthy. This is where aeration comes in. Aeration is a process that involves poking tons of holes in the lawn to loosen the soil. This will allow for nutrients, water, and oxygen to get deep down into the soil, so your lawn will have everything it needs to grown nice and healthy.
To ensure a healthy lawn, you should have a professional lawn care service company aerate your lawn once per year.
---
Give us a call today to sign up for our lawn care services.
When you're looking to prevent lawn diseases from taking over your lawn, don't waste time and money on chemicals. Instead, turn to Ohio Green Lawn & Pest and enroll in our premium lawn care services. We proudly provide service to residential, commercial, and HOA properties in Mansfield, Ashland, Wooster, OH, and throughout the surrounding communities. Give us a call today at (419) 528-5698 to enroll in our lawn care services.