Weeds are invasive and can quickly spread throughout a lawn, depriving grass and other plants of sunlight, water, and nutrients from the soil. It's often challenging to eliminate weeds once they take over. However, all is not lost. We can restore the look and health of your lawn with professional weed control services.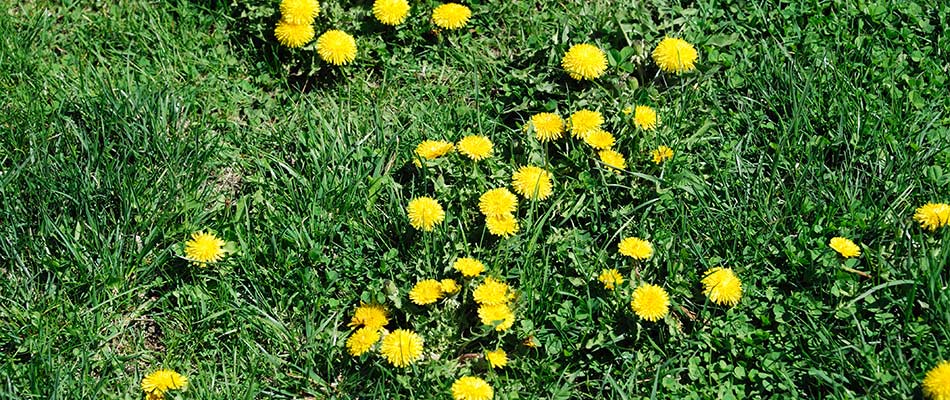 Ohio Green Lawn & Pest is the go-to lawn care expert serving Mansfield, Ashland, Wooster, and surrounding Ohio areas. We offer highly-effective weed control treatments that will rid your lawn of weeds—and prevent them from returning.
---
Liquid Weed Control Application
Weeds reproduce quickly, with many varieties spreading thousands of seeds during a single growing season. Without prompt action, these invasive plants can take over your yard and prevent grasses and other plants from receiving adequate nutrients, moisture, and sunlight.
Weed control is the best way to combat this issue. There are two types of weed control: liquid and granular. Liquid weed control is a blend of concentrated herbicide and water, while the granular variety resembles fertilizer pellets with a herbicide coating.
We prefer to use liquid weed control treatments because:
It provides a uniform application. When we mix the herbicide in water, we can evenly spray your entire lawn with the solution to ensure that every section of the lawn receives the right amount of weed control.
It reaches plant roots easily. Herbicides work by absorbing into the plant's foliage and down into its root system. Because liquid weed control sticks to leaves, the roots will receive the treatment faster than dry granular pellets.
---
Pre-Emergent and Post-Emergent Applications
Ridding a lawn of weeds takes work, but it is possible with post-emergent weed treatments. These applications effectively eliminate existing mature weeds. Depending on the number of weeds present in your yard, you may need several treatments to eradicate unwanted plants.
Pre-emergent weed control prevents weeds from erupting through the soil. Our lawn care professionals can apply a pre-emergent treatment in March or April that creates a herbicide barrier a few inches beneath the surface. Weed seeds will grow during the growing season, but they will die once they reach the barrier.
The result of both treatments is a beautiful, weed-free lawn.
---
Why You Should Leave Weed Control to the Professionals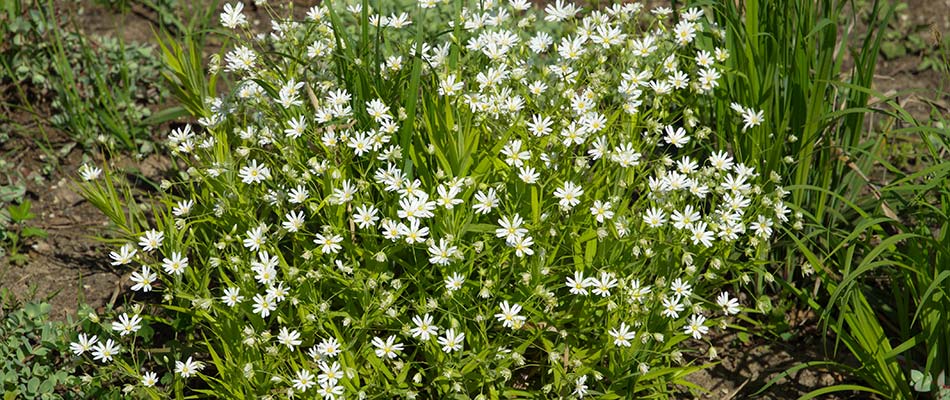 With so many weed control products on the market, you may assume that you don't need professional assistance to control weed growth. Caring for your lawn and preventing weed growth takes more than a simple over-the-counter bottle of herbicide.
Here are a few reasons you should let a professional lawn care service like ours handle weed control:
Experience: Our team has years of experience treating all types of lawns, including those with excessive weed growth. Through the years, we've learned how to keep a lawn in excellent condition.
Training: The science of weed control can be complex, as is our ecosystem, and some weed control methods can be detrimental or even dangerous to local wildlife and plants. Our lawn care professionals receive extensive training to learn the best practices for lawn health.
Personalized Treatments: Contacting a professional lawn care company ensures that your lawn will receive customized treatments to address the specific needs of your turf. Our team will evaluate your yard and create a treatment plan that maximizes your lawn's growth and health.
---
Call Us for a Weed Control Quote in Northern Ohio Today!
Ohio Green Lawn & Pest is the top professional lawn care company in Mansfield,OH and surrounding areas. Our team is highly trained and certified, and we know how to apply our skills to produce the best possible results. To learn more about our weed control services or to request a quick quote, call (419) 528-5698 today.